A Canadian based Nigerian identified simply as Larenzo has taken his social media handle to reveal that he graduated with 3rd class in OAU but stands as the best student in a Canadian University.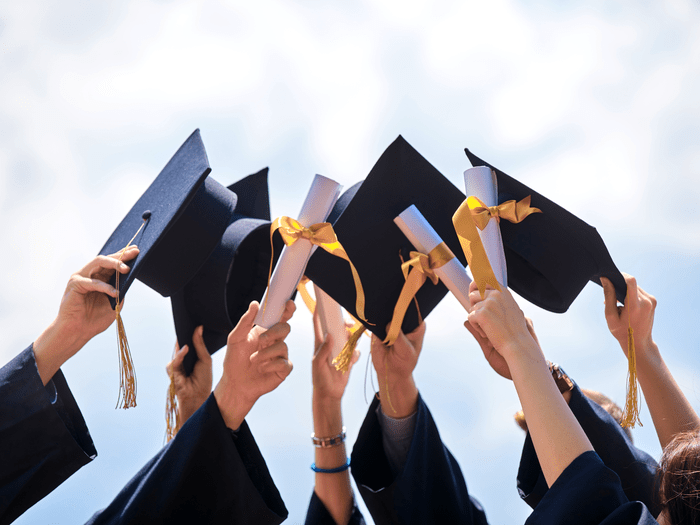 A Twitter user identified as @_Larenzo has celebrated his drastic educational improvement as he revealed that while in Nigeria, he graduated with a third class, but in Canada, he stands out as the best student among his equals.
The man who made this revelation in response to a tweet that urged people to disclose the opportunity they may never get in Nigeria shared how he got a worthwhile assistance from his Canadian lecturers which boasted his academic performance.
In his words:
In OAU I graduated with a 3rd class, In Canada my lecturers urged me to take an IQ test after they saw my methods in solving shit.
Turns out I'm a genius. By my test results I'm smarter that 99% of the world and yes I topped my class.
Who would have known"
See the tweet below: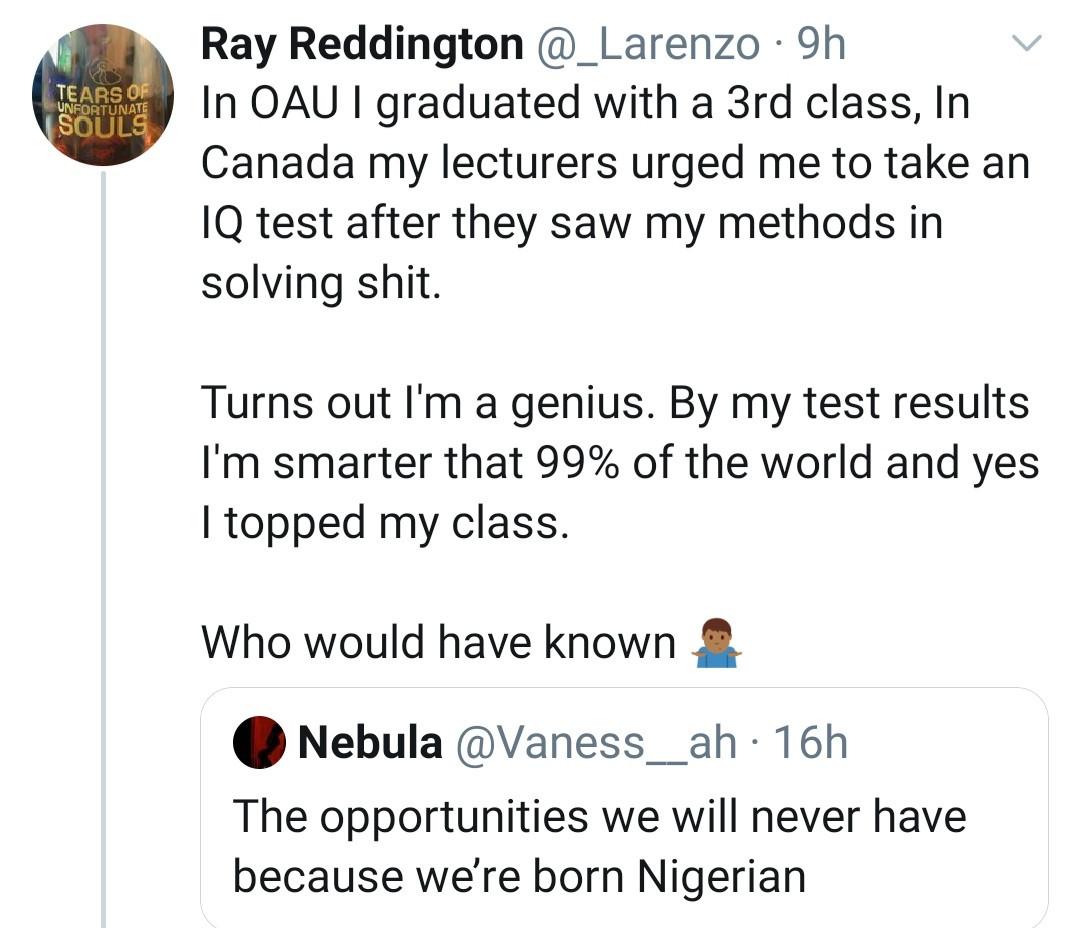 source:Gistreel
Thank you so much for reading this article, we really do appreciate. We hope you loved it, if you did, please share this page with your friends via the share buttons below. Sharing is caring.