The Kaduna State Government has finally approved the Resumption Date For Tertiary Institutions and Secondary Schools.
Primary Schools:
The Kaduna State Government has approved Monday 22nd of February, 2021 as the second phase resumption date for Ss2, SS1 and JS2 in Public and Private Secondary Schools; Primary 4, 5 and 6 for Public Primary Schools and Primary 3, 2, 1 and Nursery classes for Private Primary Schools including Islamiyah Schools respectively.
In view of this, the Kaduna State Ministry of Education is directing all Principals and Head Teachers to make arrangements to receive Boarding and Day students of the above stated classes on Monday, 22nd February 2021.
The State Covid-19 Task Force will continue monitoring all schools to ensure that safe learning environments against the pandemic are strictly adhered and maintained in addition to the continuous enforcement of the COVID 19 Guidelines put in place by the State Government. Thus, all Administrators of public and private schools must continue to comply with all COVID-19 Protocols as any violation may lead to the closure of the affected school without any notice.
3. Schools will continue to run shifts to enable them sustain the guidelines already in place and take personal responsibility for their own health by continuing to abide by the simple preventive measures already in place.
4. School Administrators of public and private schools should continue implementing the blended learning system while the Ministry is assuring the public of continuing the e- learning program using Google classrooms, radio and television stations and other online platforms.
5. The Ministry appreciates the support of all stakeholders in the education sector and calls on them not to relent in joining its various monitoring teams to ensure safe learning environment for all learners.
Secondary Schools
The Kaduna state government has okayed the reopening of both public and private secondary schools in the state for in-person academic activities on Monday, February 1, 2021.
The resumption directives were contained in a statement released by the permanent secretary, ministry of education, Mrs. Phoebe Yayi on Friday, January 29.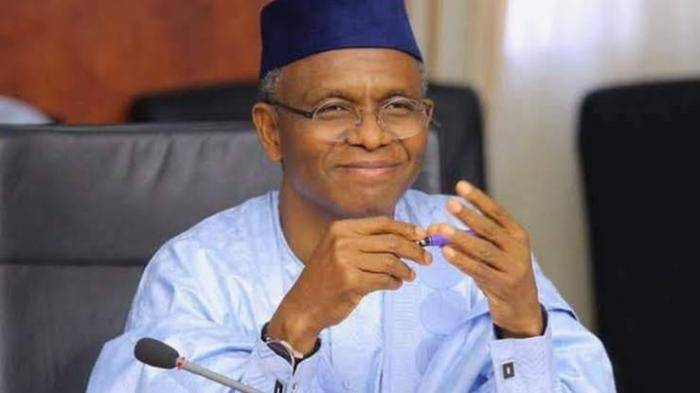 According to the statement, only junior secondary school 1 (JSS1), (JSS3) and senior secondary school 3 (SS3) are expected to reopen.
The government arrived at the new resumption date after an extensive appraisal of the second wave of the COVID-19 virus.
Tertiary Institutions
The Kaduna State Government has approved Monday 25th January 2021 as the resumption date for Tertiary Institutions across the State.
This approval came after an Assessment Team had gone round all Tertiary Institutions in Kaduna State to ensure their level of preparedness and plans for reopening are in full compliance with the State COVID-19 preventive protocols and for safe learning environments against the pandemic.
A statement signed by Phoebe Sukai Yayi, Permanent Secretary Kaduna state ministry of Education, directs Managements of all Tertiary Institutions to ensure strict adherence to all the guidelines and protocols put in place by the State Government which includes compulsory wearing of facemasks by students, academic and non-academic staff in all the schools; temperature checks and washing facilities situated at strategic locations, with constant water supply or the use of sanitizers, avoiding overcrowding both in class size and hostel occupancy, and the availability of functional health facilities for isolation of suspected cases.
The state government further directs tertiary institutions to ensure that all the measures which have been assessed and confirmed to be in place are sustained and warn that any lapse will lead to the closure of the erring Institution without notice.
"Resumption by all Tertiary Institutions will be in phases as provided by the Institutions and according to their academic levels and subject to school's compliance with guidelines in place.
"Unscheduled monitoring visits to schools across the state will be conducted by a Task Force Team to ensure continuous compliance with the Covid-19 guidelines.
"The Kaduna State Ministry of Education further expresses its profound appreciation for the support and cooperation of all stakeholders in ensuring the containment of pandemic
in the State."
Meanwhile, assessment based on Covid-19 guidelines issued by the State Ministry of health for all other levels of Public and Private Schools (Secondary and Primary) is ongoing and once this is concluded, reported, and approved, a pronouncement will be made accordingly.
Very soon, the resumption dates for PRIMARY and SECONDARY SCHOOLS will be announced. As soon as that happens, we will update this page accordingly.
If you have any questions, kindly feel free to ask us using the comment box below. We will be very pleased to answer you.
If you don't have any question, kindly go through some posts we have just for you:
ALLSCHOOL TEAM
Thank you so much for reading this article, we really do appreciate. We hope you loved it, if you did, please share this page with your friends via the share buttons below. Sharing is caring.
Join Over 100,000+ readers to receive latest Educational News: