A picture making rounds on social media captures the moment a young boy who sells pure-water signed off on a graduate's T-shirt after his final exams.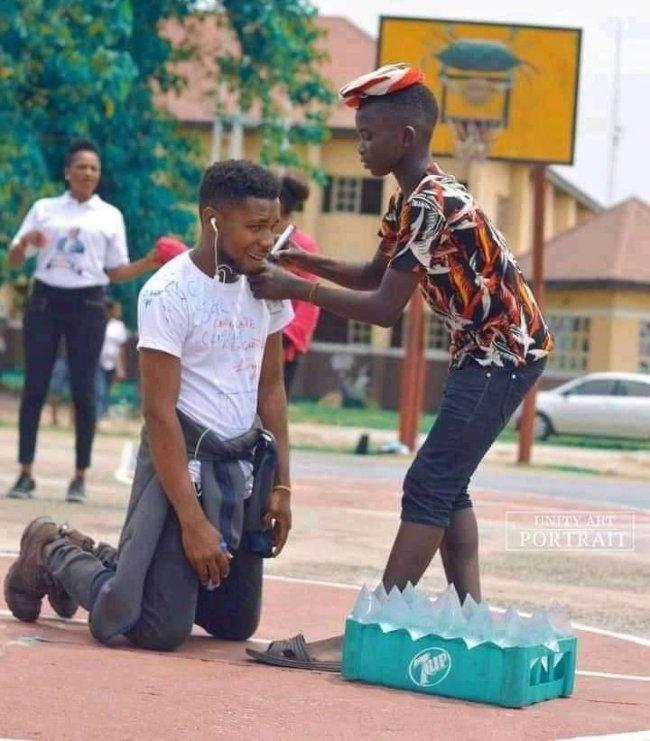 As a culture in school, final year students who are about to write their final exams wear white T-shirts is to be signed off by their loved ones, friends and colleagues.
However, in a wild sensation is buzzing online, a young boy who hawks pure water is seen signing off on a young graduate's T-shirt.
READ ALSO: Adeola Soetan: Student leader who spent 13 years for a five-year course
It is emotional for online users as the young graduate is seen kneeling down to honour this little boy's gesture.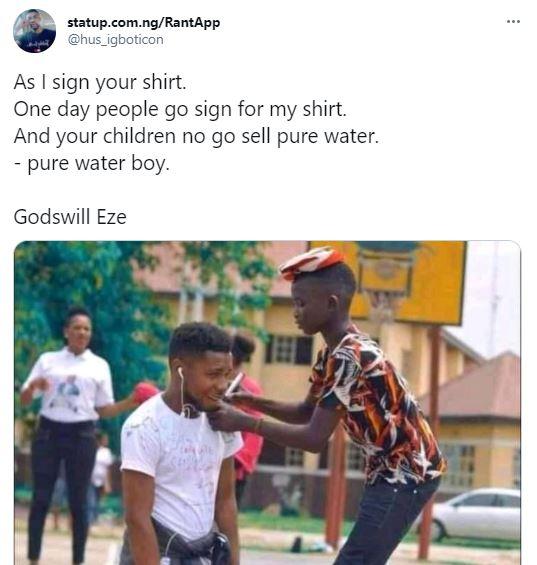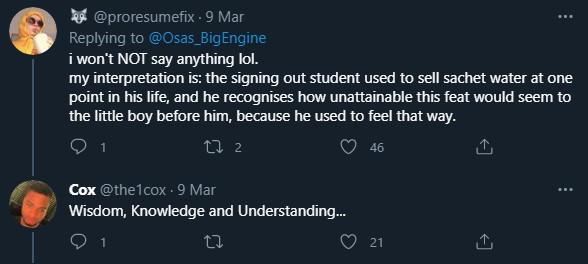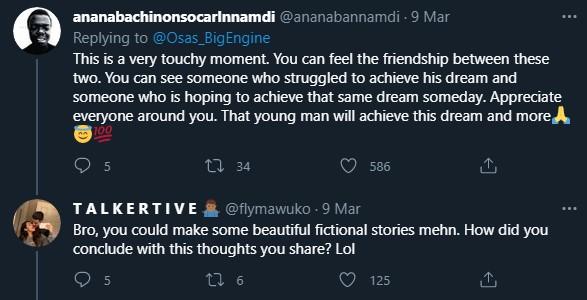 sourcr: Gistreel
Thank you so much for reading this article, we really do appreciate. We hope you loved it, if you did, please share this page with your friends via the share buttons below. Sharing is caring.