JAMBITES: Three Things To Urgently Do If You Score Below 250 And You Chose Medicine And Surgery
The unified Tertiary Matriculation Board has stated that this year UTME Exam will be unique has all measures are in place for the smooth running of the exams.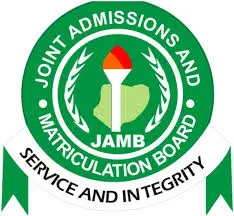 One of the evidences of this statement is quick release of the Saturday UTME Result. Candidates begin to check their result and know if they stand a chance to gain admission into their preferred course of study at the university.
READ ALSO:Jamb Highest Score Release From Saturday 14 March
Moreover, any candidates who score below 250 and chose Medicine And Surgery need to do three things as the chance of getting admission to study medicine and surgery is very low. Because medicine and surgery is a very competitive course, it usually have high cut-off mark around 280- 300 for some universities especially Federal Universities. Candidate in this category can do the following;
(1) CHANGE OF COURSE: One of the things advisable is for such candidate to obtain a change of course form and put in form another course. There are some other courses along biological science which one can put in for. For example, biochemistry, microbiology, zoology, anatomy, physiology, biology etc. These courses are with lesser cut-off mark compare to Medicine And Surgery.
(2) CHANGE OF INSTITUTION : Some candidates can obtain change of institution. This is because some universities do have a lesser cut-off mark for medicine and surgery like some state universities and private universities. Such candidate should make researches into other universities and change appropriately.
(3) MONITOR ADMISSION: Some candidates do relax after seeing their result. Even if you meet the cut off mark, it is not good enough to relax and be waiting for the list. Candidates are advised to follow up the admission process by visiting school administrative officers and confirm their admission status. It is not a crime to do that.
Some universities offer candidates who do not meet up with certain cut-off mark alternatives to their choice. If candidates are well informed on this, they will be able to take the right steps.
However, if such candidate is determined to study only medicine and surgery, there are two options;
(a) Accept any other biological courses and change to medicine and surgery after second year. But such candidate must be in second class upper division to be able to change to medicine and surgery.
(b) Finish any biological related courses and later go for medicine and surgery after the final year without delay.
Admission is not as hard as many candidates thinks it is. Just get the right information and take the right steps.
Kindly comment and remember to share
Source: hub creator
Thank you so much for reading this article, we really do appreciate. We hope you loved it, if you did, please share this page with your friends via the share buttons below. Sharing is caring.
Stories You Missed:
Join Over 200,000 Readers to Receive Our Latest Edu News: